Papua New Guinea defines raw beauty; exotic wildlife, a rich culture, amazing history, plus warm, friendly and welcoming locals.
PNG Surfaris aims to provide you with mind-blowing experiences that you can cherish for the rest of your life. More importantly, you will have the opportunity to fully immerse yourself with the local culture of New Ireland Province.
We are proudly affiliated with the Surfing Association of Papua New Guinea, PNG Tourism Promotion Authority and New Ireland Province Tourism Authority.
Our number one priority is your safety; our professional, highly qualified and dedicated crew will navigate you safely throughout your entire trip.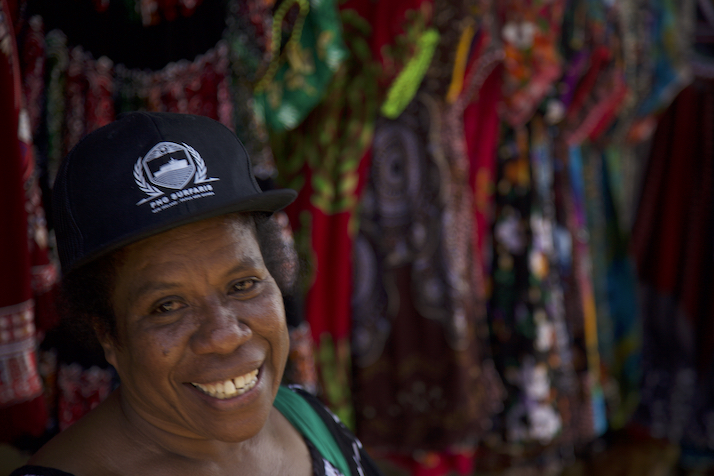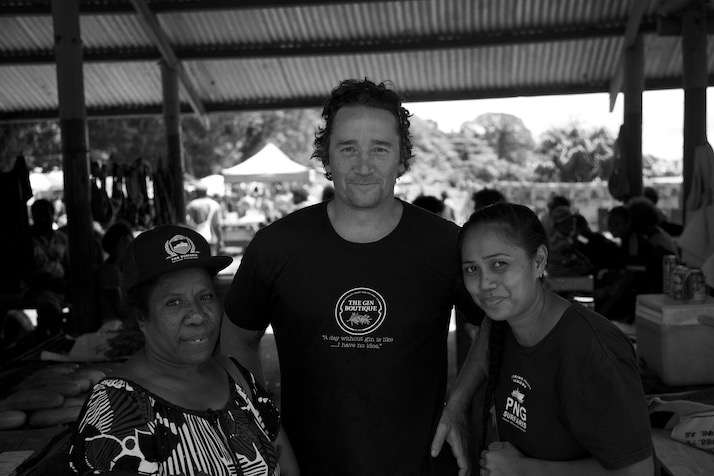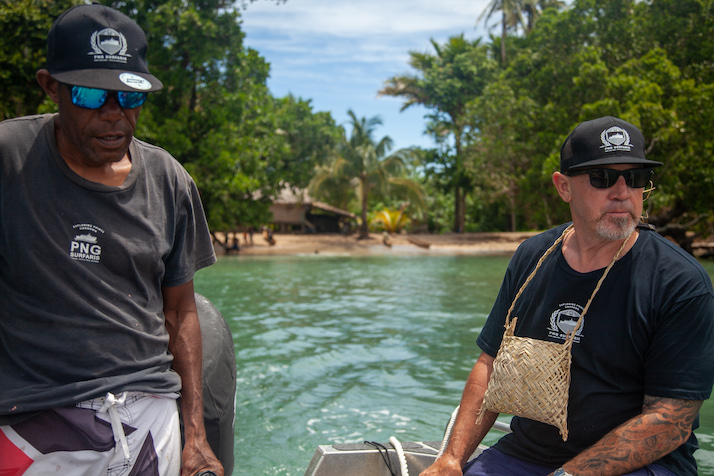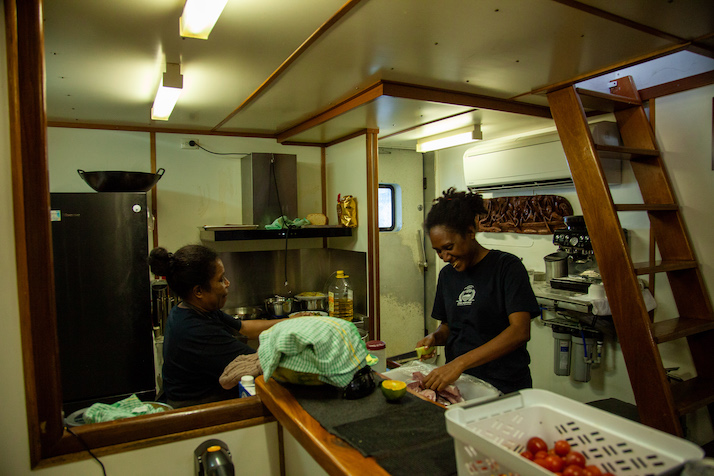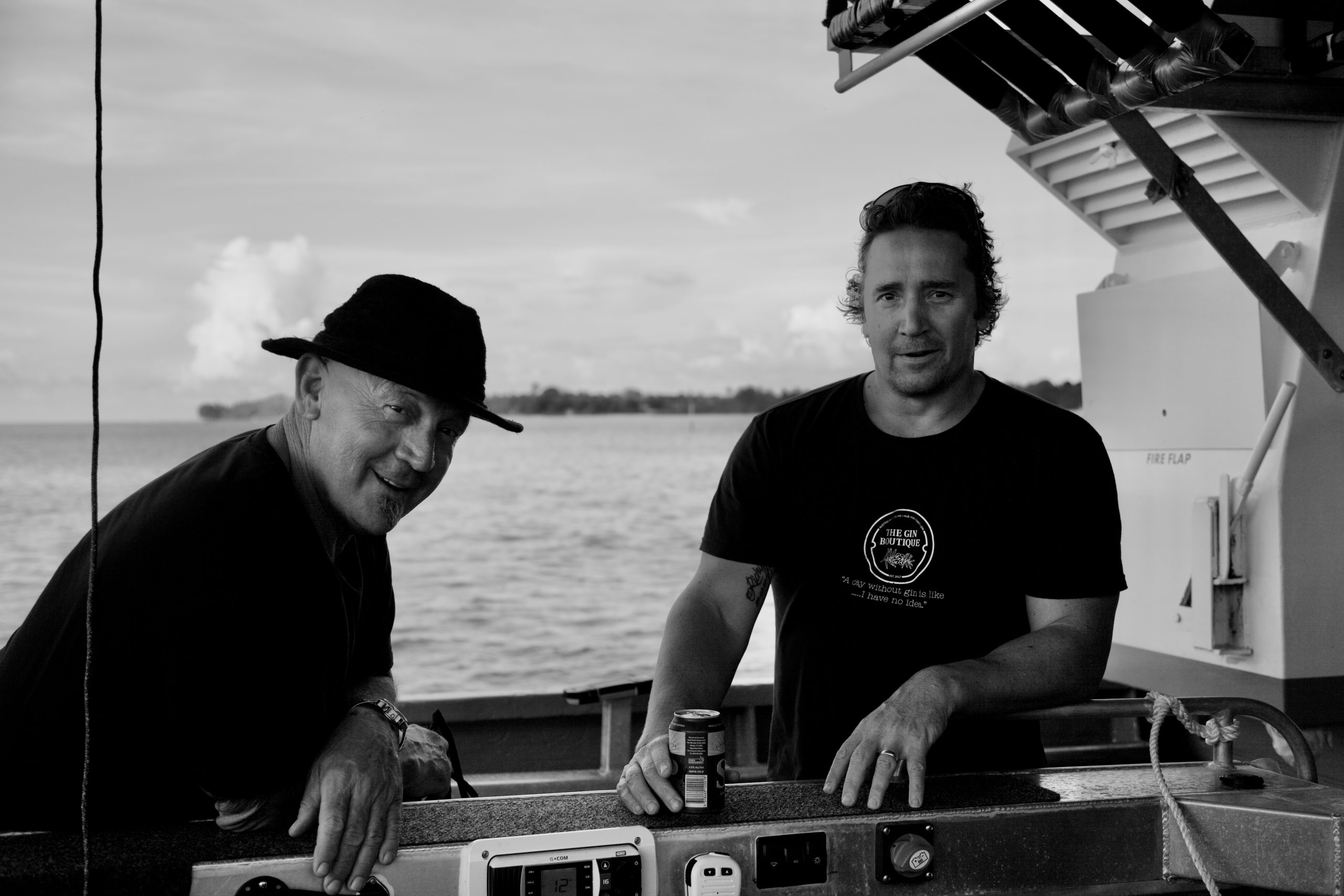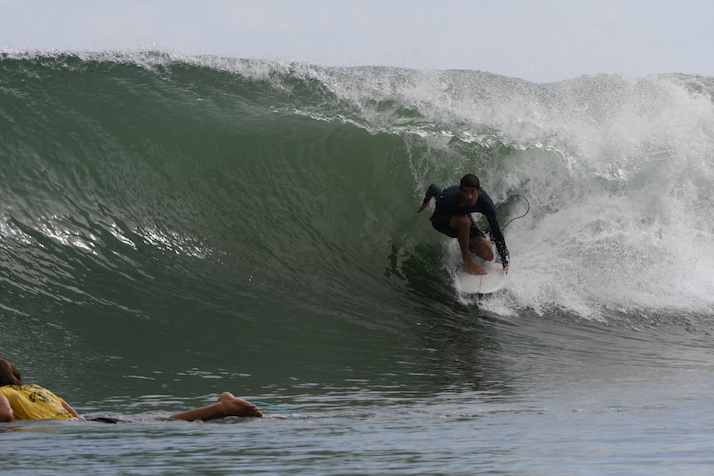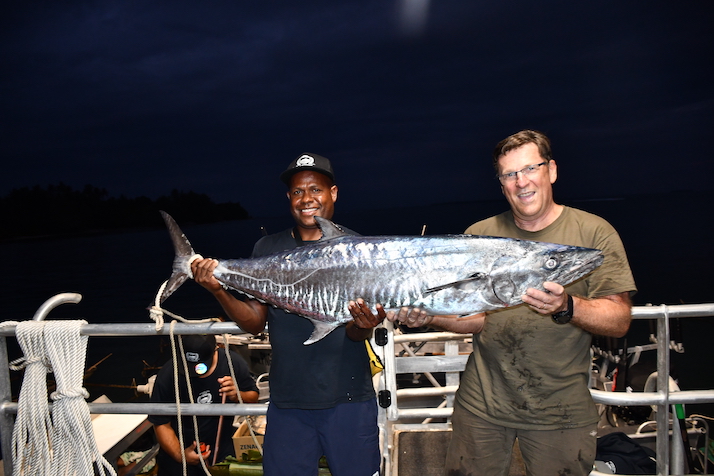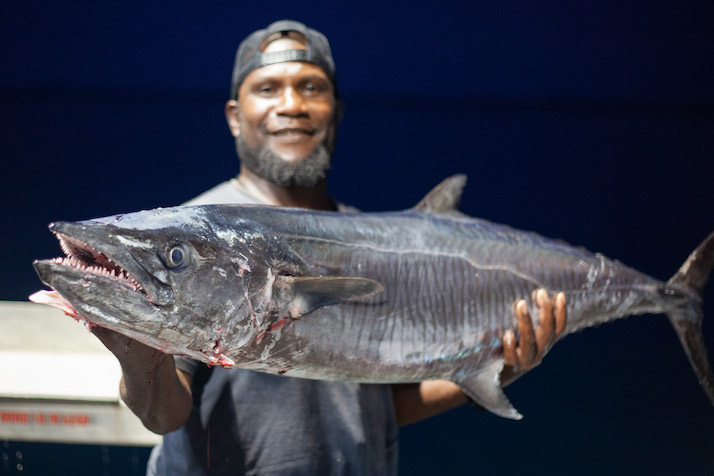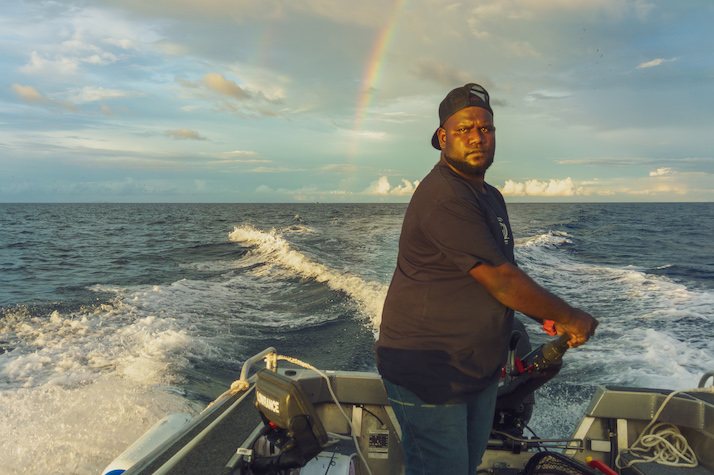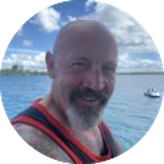 Captain
Our vessel master (Steve/ Woody) is an experienced mariner with many years spent on the oceans of the world; he holds an AMSA Master Class IV, MED II and is a Commercial Diver. He will oversee all aspects of your safety whilst onboard PNG Explorer.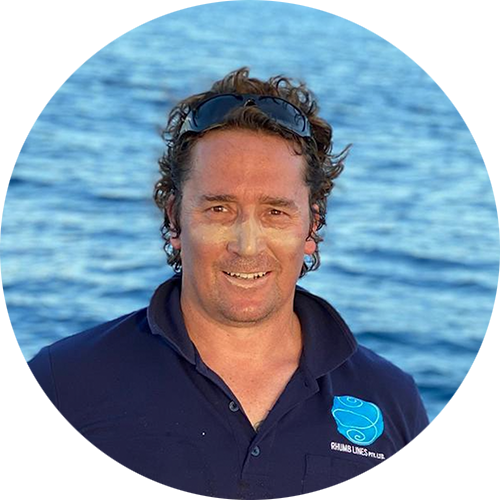 Manager
Andy is the business manager; based on the Sunshine Coast in Queensland, he'll look after your bookings and answer any questions you may have.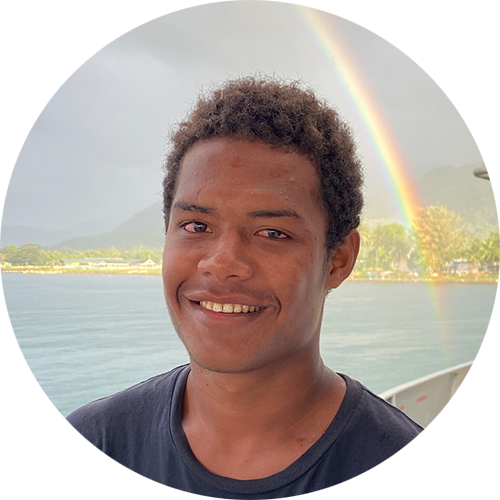 Surf Guide
Whether it's your first time surfing or if you're chasing tubes, PNG Explorer's surf guide Chris will help you catch that perfect wave. Chris is a Kavieng local - he'll also organise your fishing, diving and cultural experiences. Our surf guide is the first one up each day and will make sure there is a hot coffee ready to go before your first session.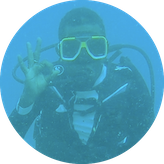 Divemaster
We cater for all levels of certified recreational diver and have a PADI qualified Divemaster onboard who can help you experience some of the most amazing SCUBA diving available on this planet. Wreck or reef dives; we have you covered.
Professional Photographer
Capture your adventure with Instagram worthy photography of your perfect surfs, monster fish, and cultural experiences.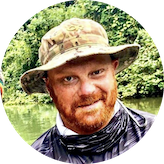 Fishing Guide
Andrew Orley is the owner/ operator of Fishing International Network; if you book a Black Bass Fishing Trip on PNG Explorer, he'll be your lead guide. AO or Big Red, as Andrew is known, is one of Australia's most experienced and highly regarded fishing guides.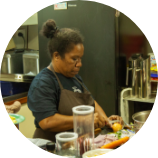 Chef
Enjoy freshly cooked traditional PNG and western meals by PNG Explorer's very own professional chef. The food is amazing and you'll never go hungry.
Hostesses
Our hostesses work tirelessly to ensure you are well looked after; they'll service your cabins, look after your laundry, help with food preparation and ensure that you have everything you need. In a nutshell, they are awesome.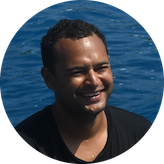 Marine Engineer
Our resident Marine Engineer Harry keeps the mighty PNG Explorer in top shape; he'll teach you about the rich local culture of the islands and even pass on a bit of Tok Pisin (an official language of PNG).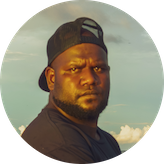 Deckhands
Our deckhands support the Captain in all aspects of vessel operation to ensure you have a worry-free experience. They will operate the tenders to take you surfing, diving and fishing; they also act as safety, keeping an eye on you whilst you are in the water.
Affectionately known as "The Explorer" this 23-metre steel ship was built to survey and withstand the Southern Seas. Originally a prawn trawler, she has been refitted as a comfortable and spacious live-aboard for up to 10 guests and 10 crew. It is powered by a 504 horse-power engine and equipped with 2 generators, dive compressor, desalination plant and three identical, 4.8m in survey tenders.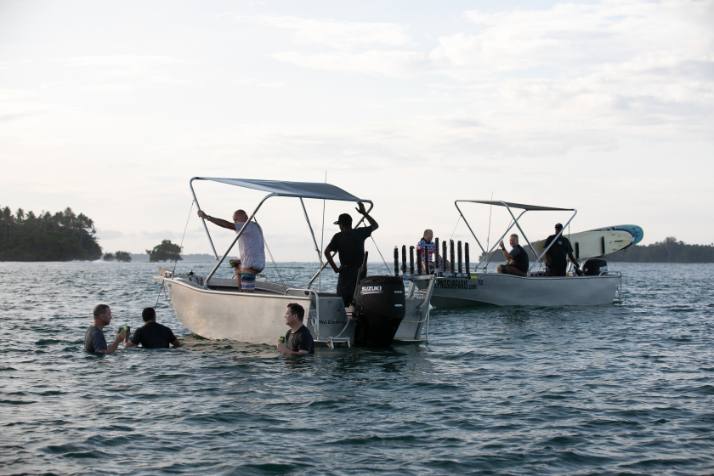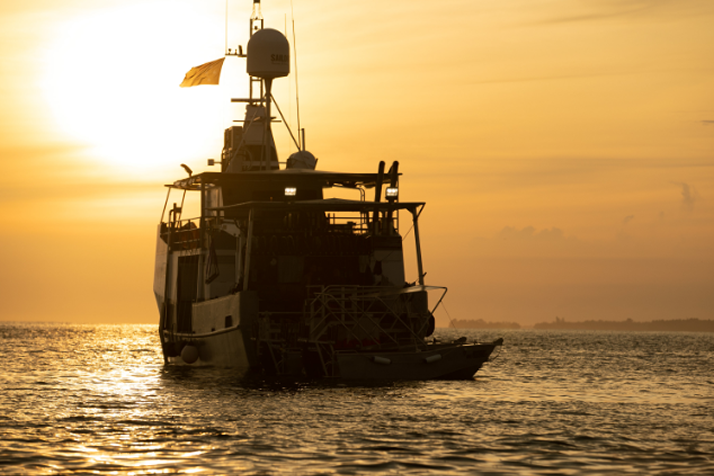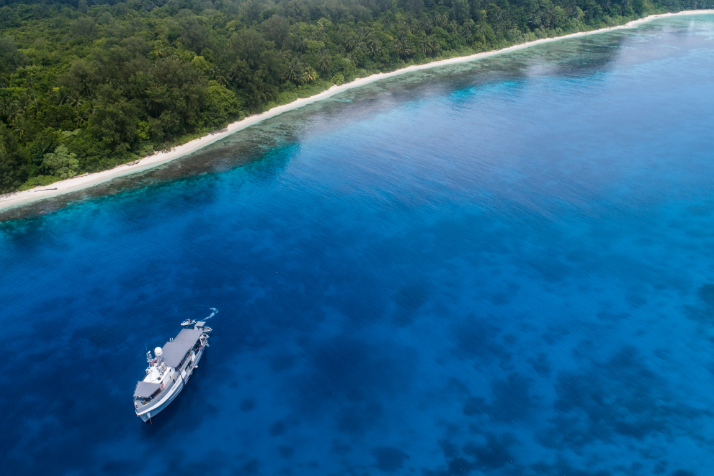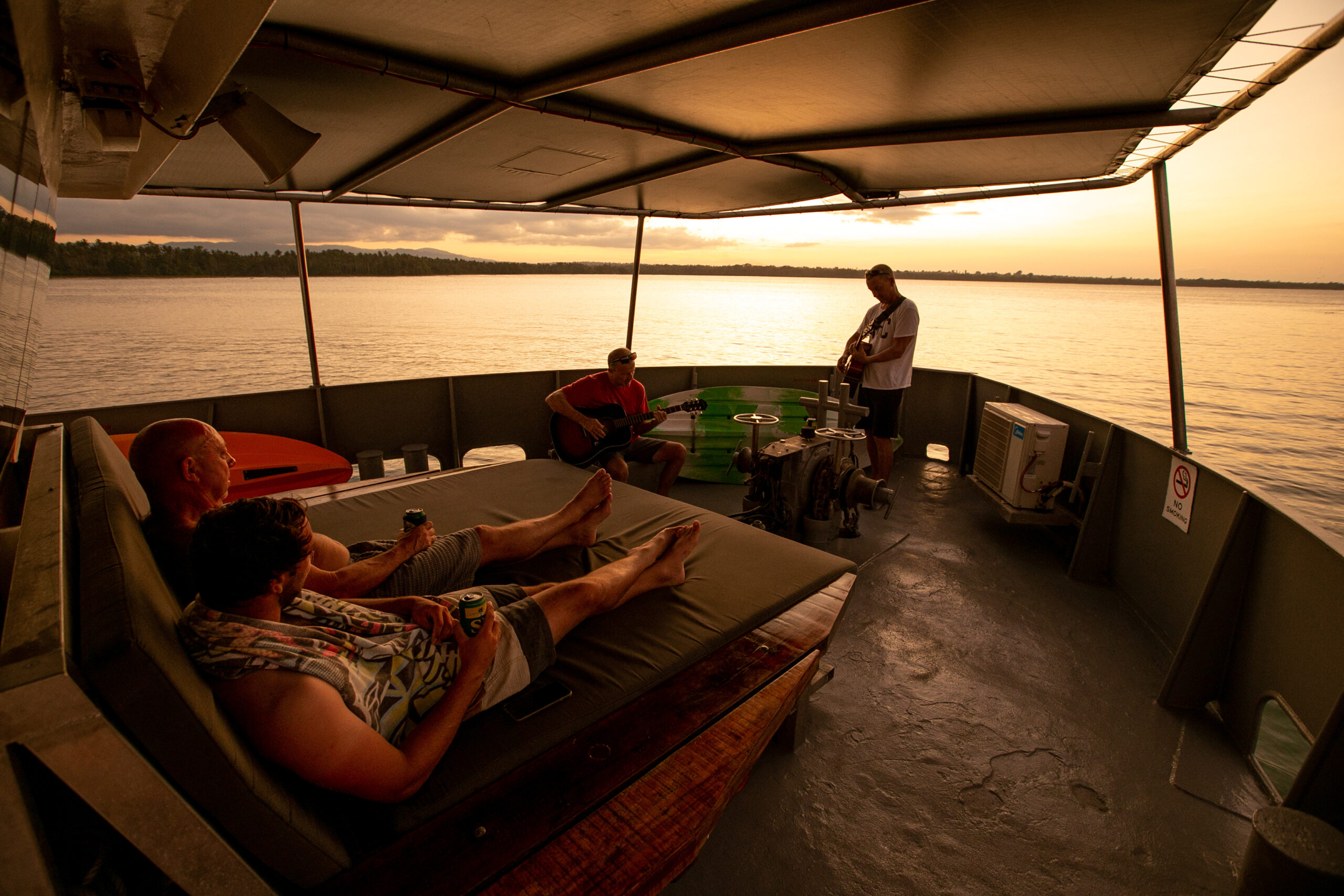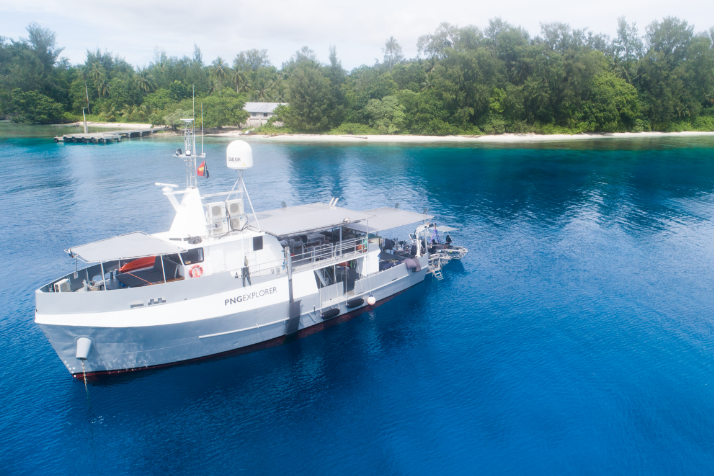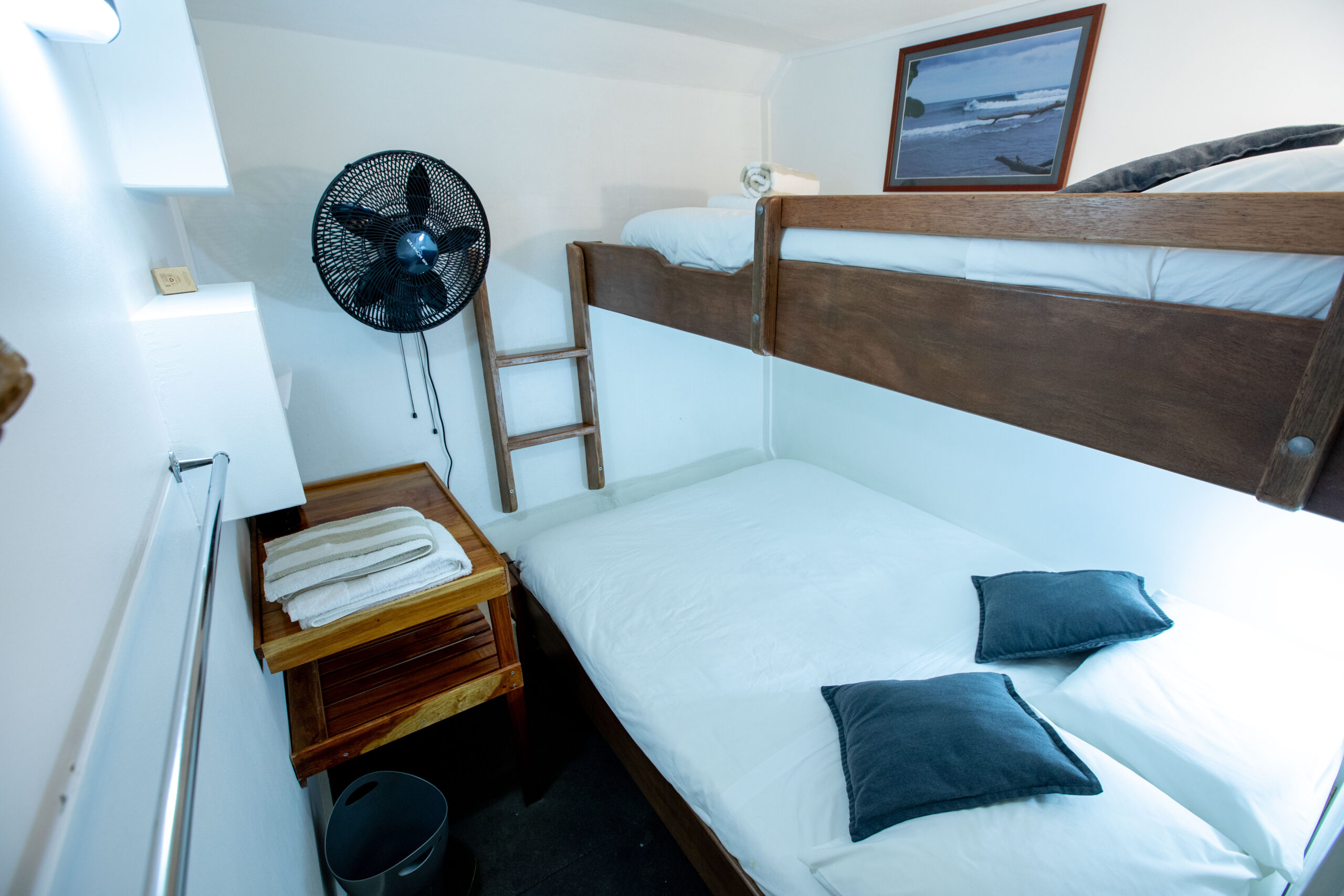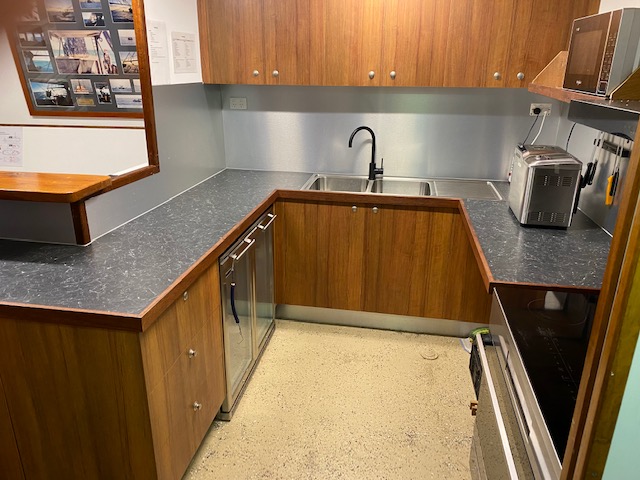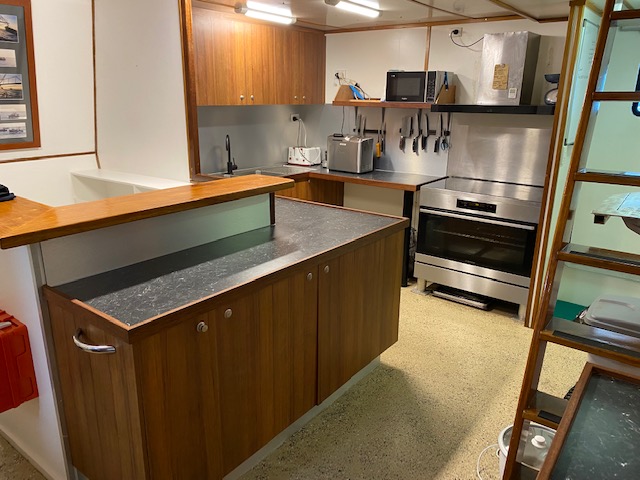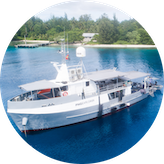 The PNG Explorer
With a reputation for safety and reliability, "The Explorer" will be your home throughout the charter.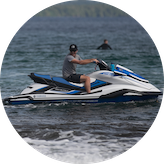 Jet Ski
Our 2019 Yamaha FXHO jet ski is the work horse of our charter operations; primarily used as a safety craft.
Deck Space
The lower 'surf' deck is purpose-built with the tropical surfer in mind, with padded alloy racks for 30 boards. The expansive and shady upper deck is hands down the perfect spot for lounging on day beds while admiring PNG's stunning scenery, and it's also the main dining deck on-board.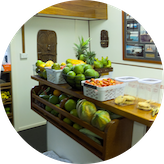 Galley
A modern galley is fitted with commercial-grade appliances capable of providing three fantastic meals a day plus snacks.
Tenders
Our onboard taxi service is used to run you to and from the breaks, fishing spots or dive sites. These 4.8 meter (in survey) vessels always have an esky onboard full of cold drinks.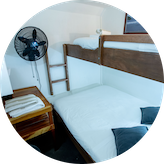 Quarters
There are five ample cabins set up as three twin berths and two single doubles. Keeping cool in the equatorial climate is managed through a combined ventilation and air conditioning system.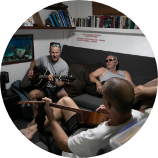 Dining & Social Areas
The living area hosts a large flat screen TV/DVD, sound system, a small library and sofas.
Amenities
Clean drinking water, two hot water showers and three toilets, plus an air-conditioned lounge and sleeping areas. House keeping and laundry service are also provided.
Waves 4 Water believe in access to clean water, for everyone that needs it.
PNG Surfaris is working with Waves 4 Water to increase the availability of clean water within Papua New Guinea, through the provision of clean water filtration systems to remote schools and community centres. The Waves 4 Water filters are portable, easy to use, easy to pack and effective. One filter can provide 100 people with clean water for up to 5 years.
If you or your PNG Surfaris charter group would like to assist in facilitation during your trip, please visit our Waves 4 Water project page to donate.
100% of funds raised are donated directly to Waves 4 Water.
Every US $50 raised will purchase a clean water filtration system. Waves 4 Water will send us the filters, we'll provide the buckets and you get to work with communities to educate and implement this amazing initiative.
If you'd like to know more about Waves 4 Water
please visit: https://www.wavesforwater.org
Ready for your next adventure?