Chase the perfect wave on an uncrowded break, share the joy of surfing with a select few and live in comfort onboard the PNG Explorer.
Enjoy the true beauty of Papua New Guinea and venture into an untouched paradise. Whether you've booked a private trip with your mates or a solo ticket on a shared charter, you'll be getting as much surf as you can handle.
Our experienced and professional crew will get you to isolated breaks in safety and comfort. Our surf guide will help you navigate the breaks and our professional photographer will capture the moment.
Our surf season runs from mid-October to mid-April each year. If you're chasing 'Maverick' style waves; then PNG is not your recommended choice of surf destination. However, the 'slab' on bigger days can see 4-6 feet.
Bare in mind that when it's REALLY BIG, you are a long way from home and surfing over coral reef. Therefore, we recommend that you always surf within your limits and improve! There is nothing more rewarding than coming home surfing better than when you left.
We cater for short and longboard riders, plus SUP, kneeboard and bodyboarders – whatever your passion, we've got you covered.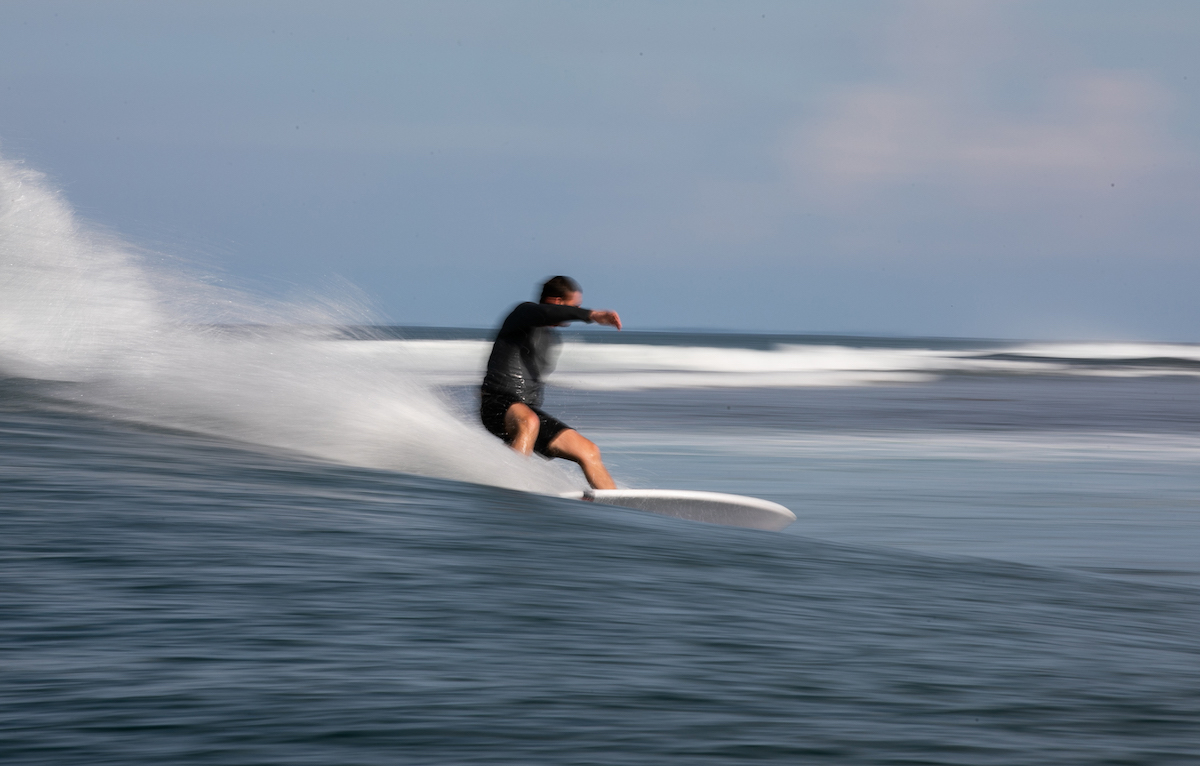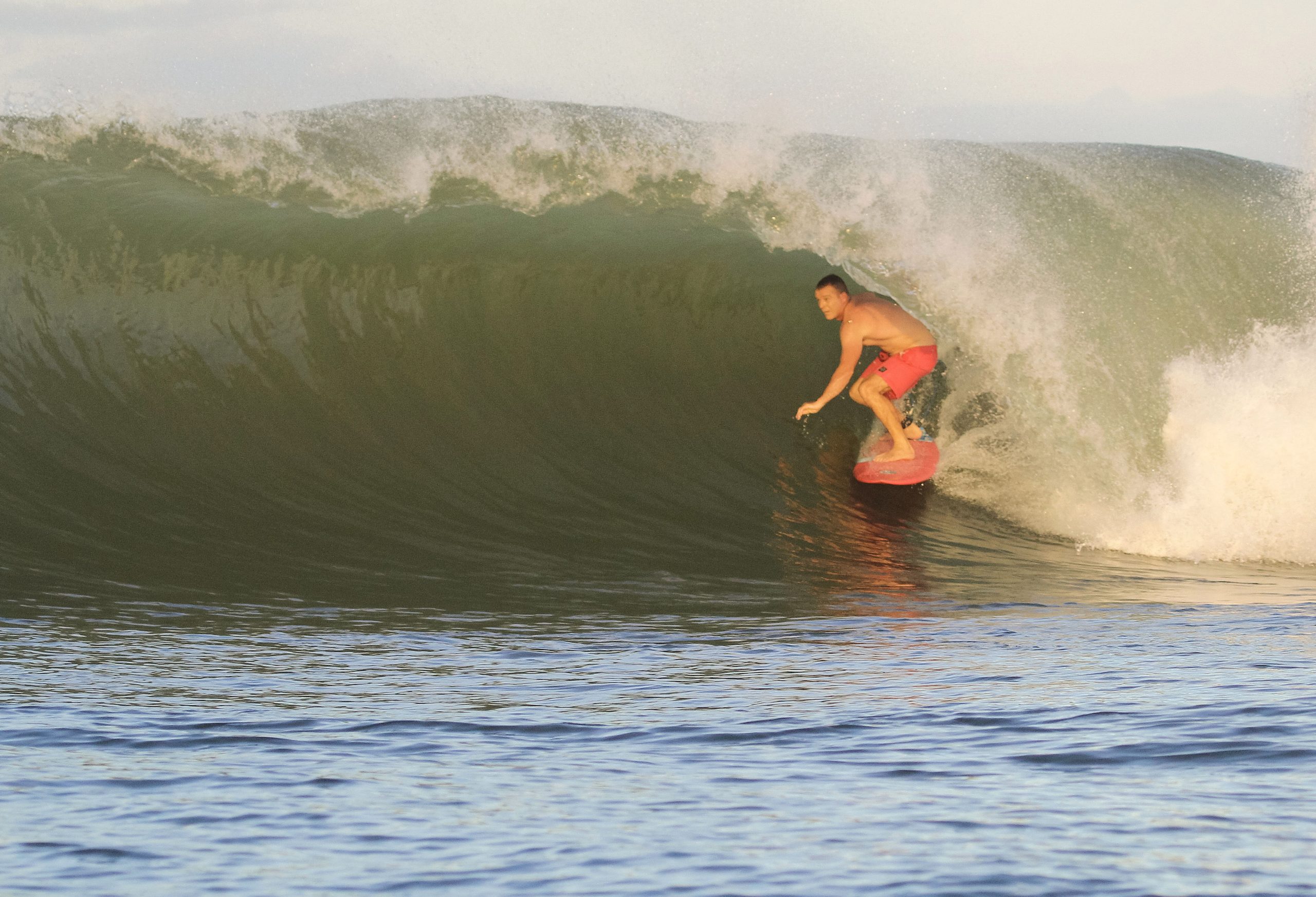 We are proudly affiliated with Surfing Association of PNG (SAPNG) and we follow their internationally recognised Surf Management Plan. This plan ensures the PNG's surfing resources are developed in a sustainable manner and ensures the benefits of this industry flow for the collective benefit of the traditional resource custodians.
A sneak peek into your 10-day surf adventure.
10 Day Surf Adventure
The first and last days of the charter are travel days, allocated to getting you to and from beautiful Kavieng, New Ireland Province. You'll usually arrive late afternoon on day 1 and depart early on day 10 – this gives you 9 nights accommodation and 7.5 days surfing whilst onboard the mighty PNG Explorer (see itinerary summary).
We will pick you up/ drop you off at Kavieng Airport.
Meals
Your charter includes all meals and snacks whilst onboard – all prepared by our professional chef with the freshest local produce. Tea and coffee facilities are also provided, plus fresh filtered drinking water.
Amenities and extras
Clean toilets, hot showers, plus an air-conditioned lounge and sleeping areas. We also provide house-keeping and laundry services, with clean towels and fresh linen. You will also enjoy free use of snorkelling and fishing gear plus SUP and kayaks.
Beverages
Choose from beer, wine, soft drinks, and more.
Photo Packages
A professional photographer is available to capture your best waves and trip experiences.
WiFi, VoIP and satellite Phone
Keeping in touch with loved ones at home has never been easier. Price based on usage.
Diving
Take a break from surfing and head for a dive. Explore the coral reefs and pristine ocean with our onboard Dive Masters.
PNG Surfaris Merchandise
PNG Surfaris t-shirts, hats and hoodies, plus other merchandise to take home as a souvenir from your trip.
Day 1: Arrival (travel day)
Morning: Most of our guests usually land in Port Moresby from their international flights late morning/ early afternoon on Day 1.
Mid-afternoon: Catch an Air Niugini flight to Kavieng.
Late afternoon: Touch down in Kavieng; we'll be there to pick you up at the airport. Then it's a short truck ride to the wharf and a transit by tender to PNG Explorer in Kavieng Harbour.
Evening: After settling in, there will be an orientation, safety briefing and dinner. We'll set sail from Kavieng Harbour around 8pm, heading to our first surf spot.
Day 2-8: Surfing and Exploration
Surf, dive, fish and explore beautiful PNG.
Day 9: Penultimate Day
Around lunchtime, we'll wrap up activities and head back to Kavieng.
Late afternoon: Back in Kavieng, we'll help you get ready for your journey back home.
Evening: Check-in online for your morning flight.
Day 10: Departure (travel day)
We start early, around 4 am. It's time to say goodbye to the crew – we will drop you at Kavieng Airport for the 6am flight to Port Moresby.
Ready for your next adventure?
Don't be left wondering why you're still sitting around at home.
Get your mates together or jump in solo and book your next adventure today.